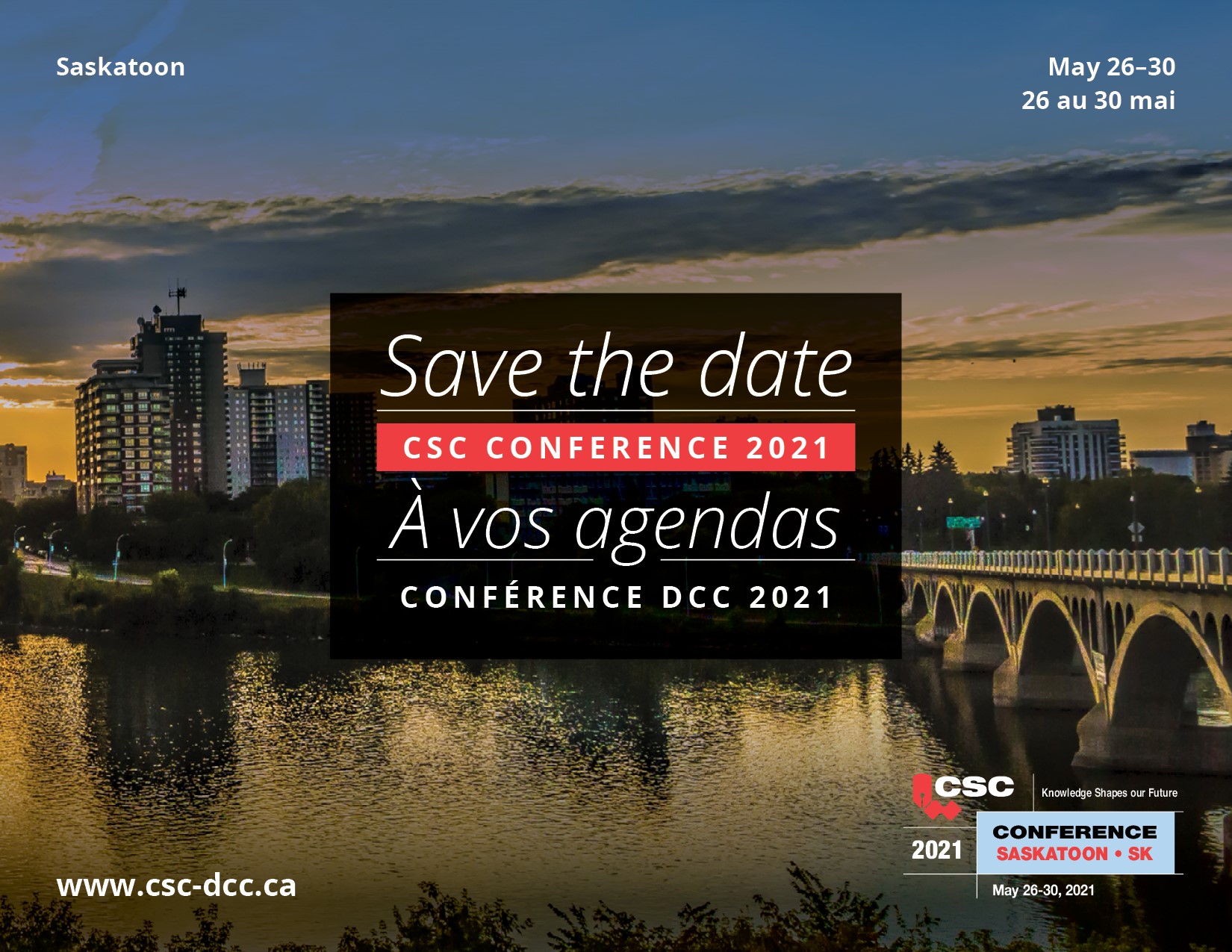 Conference 2020 Cancellation FAQs:
Q1. Will my Conference 2020 Registration be refunded?
A1. Yes. You will receive a full refund of your registration fees.
Q2. Will my Conference 2020 Sponsorship be refunded?
A2. Yes. You will receive a full refund of your sponsorship fees.
Q3. How and when will by refund be issued?
A3. Refunds will be issued using the same method of payment. Credit card payments will be refunded to the same credit card that was used for registration and cheque payments will be refunded by cheque. Refunds will be issued within 30 days.
Q4. Can I request that my registration or sponsorship be transferred or put towards Conference 2021, Saskatoon?
A4. Unfortunately, no. In an effort to keep accounting records clean, we will not be able to hold your registration fees for 2021.
Q5. How do I cancel my hotel reservation?
A5. Hotel reservations can be cancelled directly with the Conference Hotel (Hotel Bonaventure).
Q6. Will CSC be refunding any travel or transportation costs?
A6. Unfortunately, travel costs are the responsibility of the delegate and we will not be able to refund individual travel costs. Please check with your airline regarding their refund policy.
Q7. Will the legislative business of CSC be rescheduled?
A7. Yes. Stay tuned for further details.
Q8. Will awards and the "Recognizing Excellence" ceremonies take place at a later date?
A8. The Executive Council is presently reviewing all options to recognize the individual successes of our members and volunteers. We will provide further information as it becomes available.