CSC Votes 2022: Abigail MacEachern Elected 4th Vice President
April 11, 2022 | By Administrator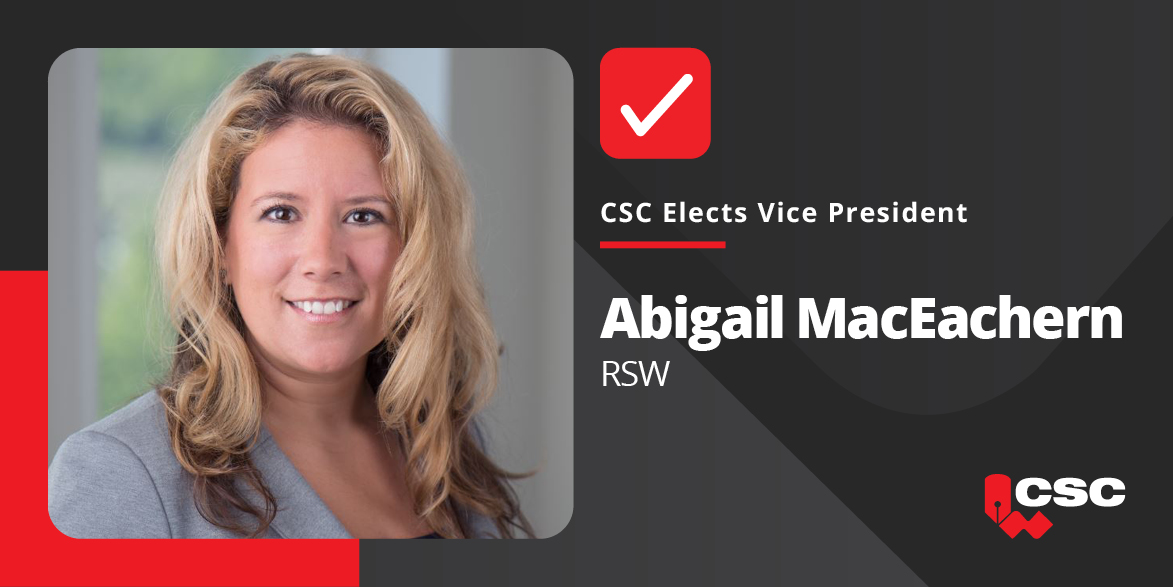 Abigail MacEachern, RSW, Architect, LEED AP, CDT is a registered architect with over 25 years of experience in design, academia, contracting and construction. Abigail is currently living just outside of Halifax, Nova Scotia but works as a Senior Design Manager and Team Leader for Pomerleau across Canada. Her main role at Pomerleau is to oversee the Design Management of Alternate Contract types (Design Build, P3, IPD and Design Assist) projects across the Canadian market. Abigail started her interest in specifications by joining Construction Specifications Institute (CSI), in 2003, while obtaining her Construction Document Technologist (CDT) designation. Abigail joined Construction Specifications Canada (CSC) over 10 years ago and since then has been very involved at the chapter level. She has filled the position of Specification Officer, Architectural representative, Contractor representative, Vice Chair, Chair and most recently Chapter Director. In addition to this, she had participated in the technical planning committee for the Halifax conference. Currently she sits on the Editorial Board for Construction Canada Magazine, Registered Specification Writer (RSW) sub-committee and the current Education Program Advisory Committee (EPAC) for CSC.
Abigail has always valued continuing education and its place in a professional's career development. She has taught at several Universities and Colleges across North America as well as CSC courses including co-teaching the Principles of Construction Documentation (PCD) course for the Atlantic Chapter. As part of her own education, she has completed the PCD course as well as the RSW program. In addition to this, Abigail has attended and presented at many CSC conferences across Canada.
Please join us in welcoming Abigail to the Executive Council.