Message from the President & Executive Director Re: Conference 2020
Conference 2020 Cancelled Due to COVID-19
March 17, 2020 | By Nick Franjic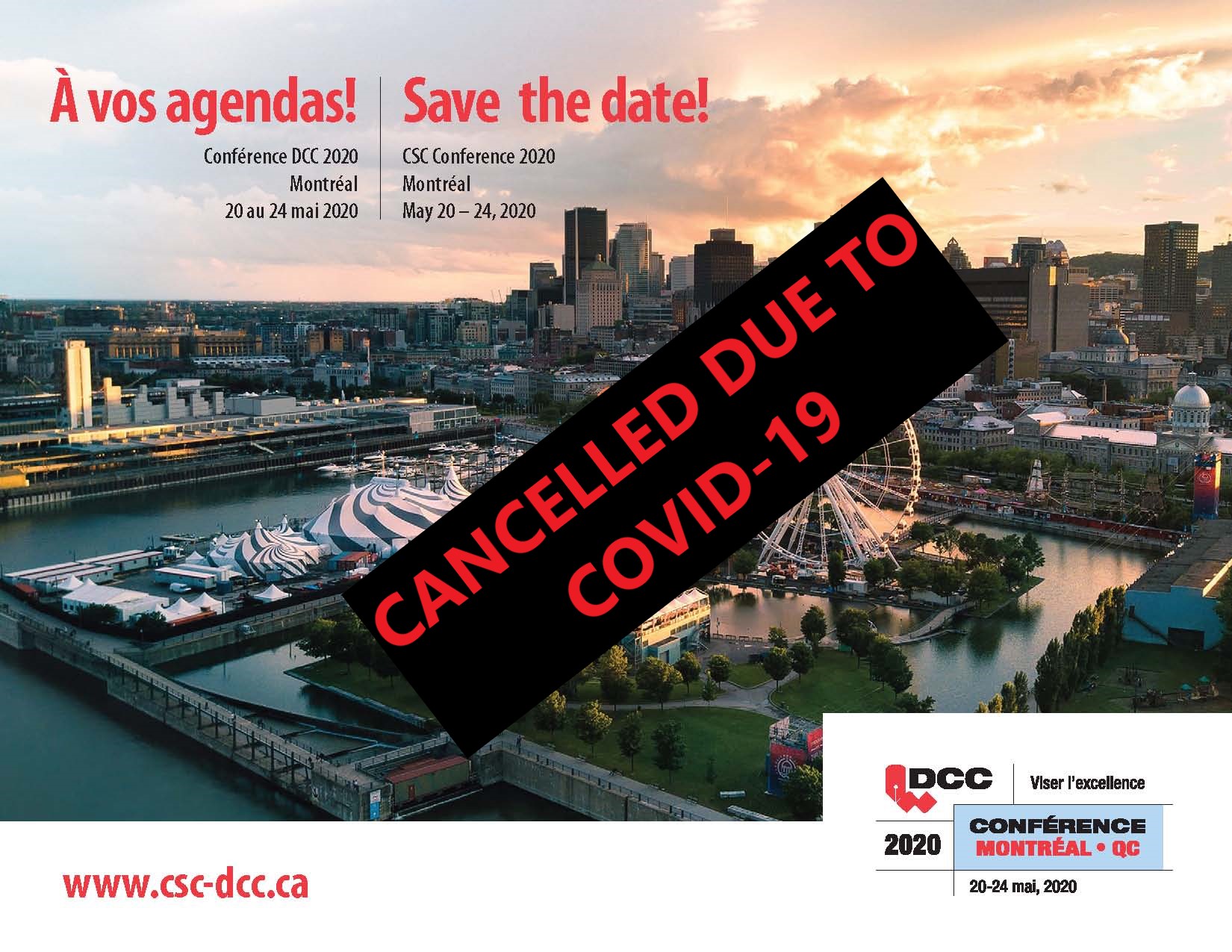 The CSC Annual Conference is scheduled for May 20 thru 24, 2020 in Montreal, QC. Like all of you, we have been actively monitoring the evolving impact of the novel coronavirus, COVID-19 from various information sources including local public health agencies, Health Canada, provincial authorities and the World Health Organization. We have made the difficult decision to cancel CSC Conference 2020. This difficult decision was not made lightly, but was made keeping the health, safety and
well being
of you, our members, delegates and sponsors in mind to minimize the risk to all.
By making this difficult and unprecedented decision in advance, we also hope to minimize any stress or inconvenience to you and to enable you sufficient time to cancel any arrangements that you may have made. We will be issuing full/complete refunds without any administrative costs to all delegates and sponsors. This will happen within the next 30 days.
As you may be aware, we have legislative requirements and obligations that we fulfill at conference every year, including our Annual General Meeting. We are in the process of investigating the options available to CSC and the membership will be notified once the Board has made a decision.
Thank you for your continued support and understanding of the situation at hand.
Greg Hofsted
President
Nick Franjic, CAE
Executive Director